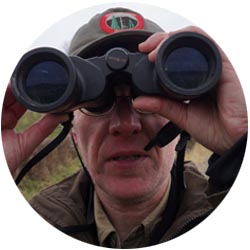 Paul Braamberg (1958) woonde in verschillende buitenlanden. Zo vertrok hij in 1992 naar Tsjechoslowakije en nooit heeft hij dat land nog verlaten. Wel verbleef hij vervolgens vier jaar in de Tsjechische Republiek. Via enkele andere landen keerde hij in 2001 terug in Nederland.
Toen Braamberg in 2006 begon te schrijven, merkte hij dat hij dat altijd had moeten doen. Vanaf 2007 publiceerde hij een viertal verhalen in Tsjechische culturele tijdschriften. Ook haalde hij de shortlist van menige Nederlandse schrijfwedstrijd. Daarna wijdde hij al z'n schrijftijd aan een roman over Praag, die mogelijk binnenkort zal verschijnen.
Zijn meest recente werk vormen zijn twee verhalen in de bundel koud en teder van deze uitgever.
Braamberg schrijft liever fictie dan non-fictie, immers: zoals men makkelijk een hoeveelheid melkpoeder, gewonnen uit vijf liter melk, opgelost krijgt in één liter water, het is een kwestie van goed roeren, zo is goeie fictie 'waarder' dan de waarheid, of in ieder geval waar-achtiger dan non-fictie. Vanzelfsprekend vraagt Braamberg zich af of zijn fictie die pompeuze 'waarheid' juist niet verdoezelt. Schrijven is lastiger dan gedacht.